2023-Sep-11
Balancing the demands of life abroad while ensuring the well-being of your aging parents in India can be a complex task. For NRIs (Non-Residential Indians), the well-being of family back in India becomes a major concern. This is where Antara comes in, offering comprehensive and convenient home-care services to bridge the gap between you and your loved ones' healthcare needs.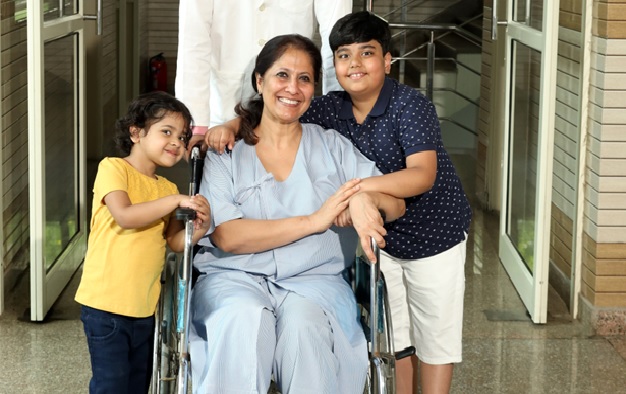 Antara has been a trusted name in delivering quality healthcare right to your loved ones for more than a decade, offering a wide range of services tailored to NRIs with parents in India at their doorsteps.
Interested in knowing more? Let's delve into the details!
Antara Care at Home: Delivering Quality Healthcare to NRIs
Antara is a dedicated healthcare service provider specializing in delivering healthcare solutions tailored for Non-Residential Indians (NRIs) with family members in India. The core mission of Antara is to ensure that geographical distance should never compromise the accessibility of quality medical care for your loved ones.
Antara has a team of highly experienced doctors, nurses, and caregivers, all driven by a shared commitment to bring healthcare expertise and compassion directly dedicated to your family members' health at their doorstep. This approach eliminates their need to undertake arduous journeys or endure long waits in crowded hospitals, ensuring both comfort and convenience.
Read on as we delve deeper into the various services provided by Antara!
Services Provided by Antara Care at Home
Here's how Antara can help your aging parents while you are offshore-
● X-Ray at Home: Antara's X-Ray at Home service allows patients to undergo diagnostic imaging from the comfort of their own residences. This eliminates the need for travel and the hassle of waiting at clinics or hospitals.
● Health Check on Wheels: A team of qualified healthcare professionals equipped with portable medical devices visit the patient's home to conduct comprehensive health check-ups. This includes checking vital signs and performing blood tests, ensuring no aspect of the patient's health goes unnoticed.
● ECG at Home: For individuals requiring ECG testing, Antara offers an ECG at Home facility. With state-of-the-art equipment and skilled technicians, patients can have their heart function assessed without leaving their homes.
● Pathology Services: Antara collaborates with trusted labs to provide pathology services. Patients can conveniently schedule sample collection from their homes and receive accurate test results electronically.
● Critical Care at Home: In critical situations where hospitalization may not be feasible or preferred by the patient and their family, Antara offers Critical Care at Home. Trained nurses and physicians provide round-the-clock monitoring and treatment within the comforting confines of the home.
● Patient Caregivers: Acknowledging the vital role of patient caregivers, Antara connects families with trained caregivers who ensure proper medication administration, assistance with daily activities, and emotional support for patients under their care.
● Nursing Care: Antara's nursing care services are delivered by registered nurses who assist patients with various medical needs, including wound dressing changes, injection administration, or catheter management, all in the comfort of the home.
● Physiotherapy: Experienced therapists at Antara offer personalized physiotherapy programs tailored to individual needs, facilitating faster rehabilitation after surgery or injury.
This comprehensive range of home care services is specifically tailored to provide NRIs with the assurance that their loved ones receive good quality care within the familiar and nurturing environment of their own homes.
If you are wondering, how can you avail these services, then it's a straightforward and hassle-free process!
Accessing Antara's Services
● Drop Your Details on Website: Start by exploring Antara's website or getting in touch with their customer support team. They'll guide you in identifying the services that best suit your loved ones' needs.
● Service Selection: Once you've identified the services that best suit your needs, Antara takes care of all the arrangements. Whether it's an X-ray, health check-up, ECG at home, pathology tests, critical care at home, patient caregiver assistance, nursing care, or physiotherapy – Antara has all your requirements covered!
● Scheduled Home Visits: Antara's team of highly skilled professionals will visit your parents' home at a convenient time. They are very proficient in handling medical equipment and providing best care. They also strictly follow safety protocols to ensure a safe and comfortable experience.
It is as easy as that. So, don't wait any longer—make the most out of this new and helpful solution today!
Concisely,
We understand that distance should never come in the way of care of your aging parents So, your loved ones' health matters just as it does to you. So, feel free to connect with us on the below details-
● Visit our website: https://www.antaraseniorcare.com/care-at-home-international
● Call us at +91 98114 41111.
Our dedicated team will assist you in providing perfect healthcare solutions for your loved ones. So, don't let distance overshadow your commitment to your family. Take the first step today towards a healthier, happier tomorrow for your family.