2021-Aug-02
The onset of the COVID-19 pandemic saw most medical-care centres pausing elective surgeries. Now that the restriction on elective surgeries is lifted, you will realize how surgical procedures have undergone a sea of change, especially if you have had one earlier.
Right from quarantining before surgery, to undergoing multiple COVID-19 screening and testing procedures, medical facilities around the world are ensuring high-quality settings during both the pre- and-post surgery period to avoid chances of external infections, and help you have the safest possible experience.
It is true that prolonged time in the hospital could put you at risk for a healthcare-associated infection since healthcare procedures can leave you vulnerable to germs. However, it is also true that these infections are completely avoidable if you follow basic hygiene protocols at your end and ensure that the medical facility complies as well. Furthermore, before the surgery or while planning for one, you can also reach out to the doctor and get clarity on vaccinations.
Here are the top five things you should keep in mind before going in for your next surgery-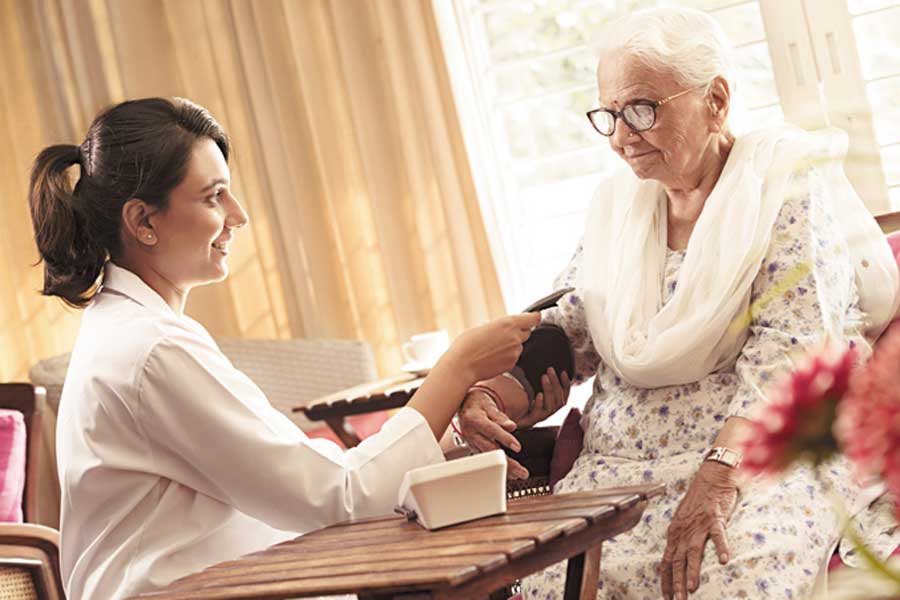 1.Stay active and be mindful of your diet
In the days leading up to your operation, there are a few things you can do to ensure that you remain on top of your health. By doing so, you can increase your chances of a safe and speedy recovery. Try to remain physically active and do any exercise that your doctor recommends. Take advice about any special diet and continue eating nutritious food to keep your immunity strong. Avoid smoking or drinking as it may lead to complications during and after surgery.
2.Reduce contact with outside people as much as possible
Once you have a final date for your surgery, start reducing the amount of contact you have with other people. Some medical facilities may even recommend complete isolation for at least a week before your surgery, while others may only ask you to limit contact with people outside of your family. To best protect yourself, continue taking essential hygiene measures such as washing your hands frequently, and wearing masks around people.
3. Prepare yourself for a COVID-19 test
A few days before your surgery, you will be required to undergo a COVID-19 test, and will be assessed for signs of infection, such as cough, shortness of breath, loss of taste or smell, or fever. If you suspect that you have been in touch with someone who has COVID-19, immediately inform your doctor, even if you are not showing symptoms. Getting surgery while you have COVID-19 may increase the risk of complications and impact your recovery.
4. Ensure adherence to hygiene around you
Once you are admitted to the hospital for your surgery, make sure that not just you, but everyone else around you also clean their hands before touching you. Get your room sanitized and cleaned regularly. Make sure the staff is wearing personal protective equipment, such as masks, gloves, face shields and full-body protection.
5. Place equal importance towards post-surgical care
Before your discharge, you may need to undergo another COVID-19 test to check for infections, before being allowed to return home. Follow your surgical team's advice on the best practices for recovery. And once you are home, do not throw all precautions out of the window. Keep wearing your mask, limit contact with the outside world till you recover, and seek immediate medical assistance if you face any difficulties.
At Antara, we offer facilities for both long-term and short-term care for seniors who need constant medical and nursing supervision, especially after a surgical episode. Our team of trained caregivers work dedicatedly towards their complete recovery by offering a wide array of services, including supervised exercises, rehabilitation and wellness therapies, and an effective emergency response system. We provide a comfortable and sanitised environment for recuperation of seniors for their holistic well-being and speedy recovery.
To learn more about our facilities, call us at +91 9811 44 1111, or visit