2022-Sep-20
Clinical depression in older people is common. That does not mean it is normal. Depression in older people is also frequently confused with the effects of multiple illnesses and the medicines used to treat them. The likely reason is that older people often display symptoms of depression differently.
Depression in older adults is tied to a higher risk of cardiac diseases and of death from illness. At the same time, depression reduces an older person's ability to rehabilitate. Studies of nursing home patients with physical illnesses have shown that the presence of depression increases the likelihood of death from those illnesses. For that reason, it is important to make sure that an older adult you are concerned about is evaluated and treated, even if the depression is mild. 
Older people may not have the obvious symptoms of depression. Instead, they may: 
● Feel tired 
● Have trouble sleeping 
● Be grumpy or irritable 
● Feel confused 
● Struggle to pay attention 
● Not enjoy activities they used to 
● Move more slowly 
● Have a change in weight or appetite 
● Feel hopeless, worthless, or guilty 
● Endure aches and pains 
● Have suicidal thoughts 
Using a series of standard questions, a primary care doctor can check for depression, allowing for better diagnosis and treatment. Doctors are encouraged to routinely check for depression. This can happen during a visit for a chronic illness or at a wellness visit. 
Many seniors go through major life changes that could make them more vulnerable to depression. But it is heart breaking to stand by and watch someone deal with depression or loneliness on their own.  
Sharing ten ways that can help your older adult cope with symptoms and improve their quality of life. 
1. Treat sleeping problems 
Many seniors who live alone are prone to sleeping problems which can aggravate depression. To prevent serious depressive episodes, ensures that the older adult keeps a regular sleep schedule and does not take daytime naps. 
If the person suffers from sundowning or sleep disorder, keep engaging activities or necessary medication close at hand. 
2. Promote a sense of purpose 
Struggle with depression is much tougher for people who have lost their sense of purpose in life. 
To keep loneliness and brooding at bay, encourage the elderly to take up a hobby. You can also talk them into trying social pastime activities such as card playing, yoga, or walks with assistance.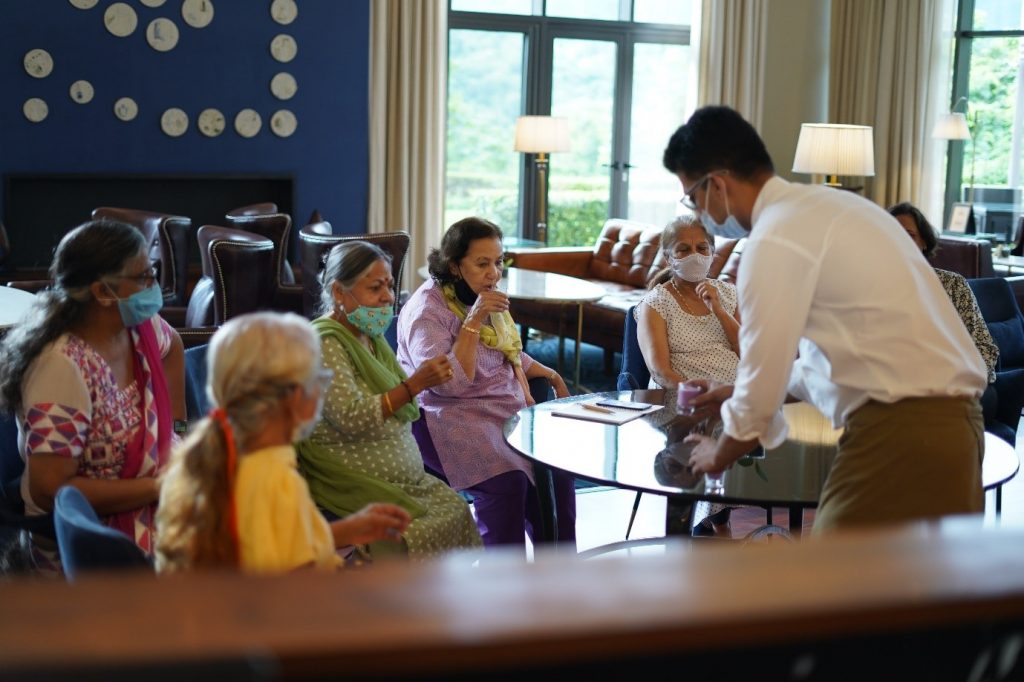 3. Encourage social interaction 
Do not let your loved one deal with depression on their own: encourage them to visit friends and extended family, take part in group outings, and attend community events. 
Studies suggest that an active social life improves physical, mental, and emotional health, which are especially important for the elderly struggling with loneliness and depression.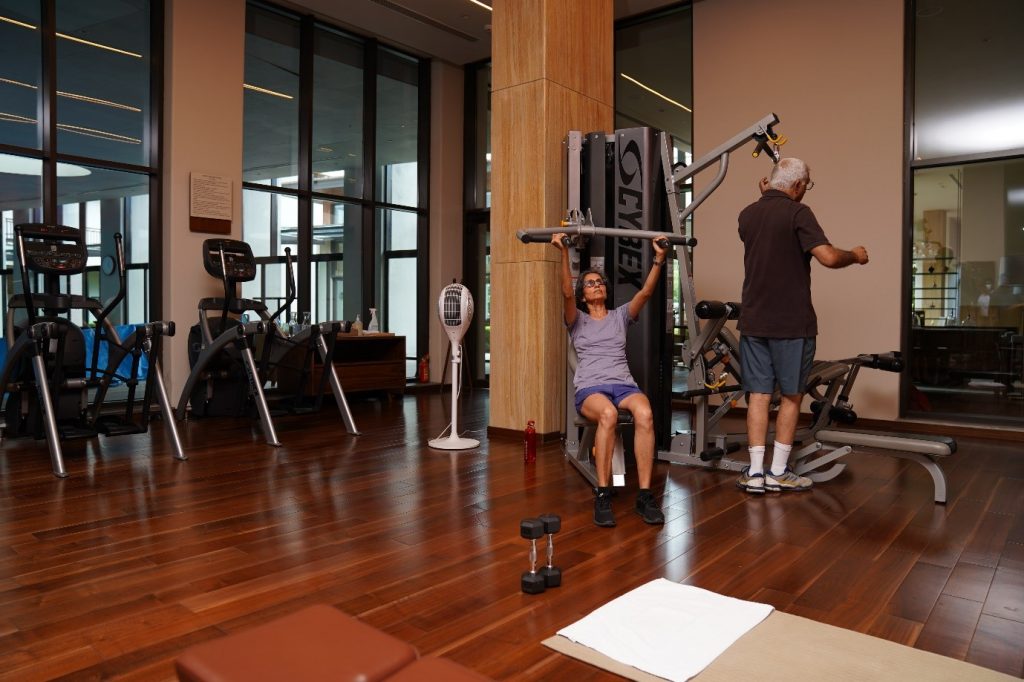 4. Keep them physically active 
Research found that physical activity can be a lifesaver for aging persons. Gentle exercises such as walking, mild stretches, and age-appropriate workouts can help a senior stay in a better physical, mental, and emotional shape. 
One can also encourage the depressed person to sign up for a group exercise class like yoga or tai chi; as they might even make friends with like-minded peers. 
5. Make sure they eat healthy 
Dealing with an aging person's depression is easier if you know what foods to serve them. 
Fibre-rich food such as fruit and vegetables are necessary for seniors, and so are whole grains and lean protein. Serve vegetables lightly cooked, and minimize sugar, starch, and unhealthy fats. 
6. Entrust them with a chore 
Seniors who live alone often get caught up in a whirlwind of negative thinking. It would be great if you could entrust them with a meaningful responsibility. 
For mobile seniors, a pet sometimes makes a perfect companion that will make them feel loved and needed, keeping them physically active, and serve as a social lubricant. For some, caring for a plant can also be a potent mood-booster. 
7. Show them they are loved 
Love makes the world go round, and it can help keep a senior's depression under control. Show aging seniors that they are loved and are needed; listening to them, and hugging them often; if an elderly permits; also does wonders. 
Expressions of love are especially important for widowed seniors who need more support and affection to deal with grief. 
8. Seek professional help 
Decreases in appetite and behavioural changes can be a symptom of depression getting worse. Contact a mental health professional and sign the senior up for counselling if you suspect the disorder is getting out of hand. 
The therapist may recommend antidepressants, but in less serious cases, alternative medicine like aromatherapy or occupational therapy may be a better option.  
9. Keep an eye on pills 
In case your depressed family member is using antidepressants, you should make sure they take medications regularly and obey doctor's orders in terms of dosage, lifestyle, and diet. 
You may also need to help manage medication. Remind them to take their daily dose and watch the medicine cabinet for signs of abuse or skipped doses. 
10. Consider home care  
For senior family members who are living independently, you can hire someone to check in on them once a day and help with day-to-day chores such as grocery shopping and bathing. While coping with depression is tough, it is even more difficult to watch an aging family member struggle alone with it. 
Based on the signs, one can also opt for a Care Home. Antara Care Homes offer continuous medical care and assistance in daily living of the seniors in a home-like environment with comfortable accommodation, recuperative care and rehabilitation offering.  
Antara Care Homes ensures that elders receive specialised care in a safe infra with balanced diet, mental simulation activities and therapies. Even the care plans are customised as per the need and preferences of the elderly to manage the daily activities with a focus on mental rehabilitation. 
To know more about Antara Care Homes facilities for seniors, located in Delhi NCR, call us at +91 9811 44 1111 or drop us a line at aacsl.customercare@antaraseniorcare.com.